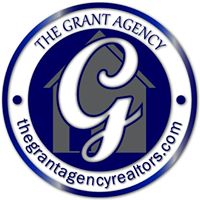 Purchasing a new home is always an exciting experience, whether you are a first-time buyer, or you have purchased homes in the past, the feeling of excitement for the new prospect never goes away. To ensure you do not make a purchase you may regret, you need to employ the services of a trusted firm like The Grant Agency with over 30 years of experience. There is a world of benefits to working with us when buying a home and we've listed out a few reasons why you are in good hands when trusting us with all your home buying needs.
We give advice on the necessary documents:
Before buying your first home, you have no doubt done some research on what documents you need to secure a mortgage and get the home of your dreams. However, with the help of our firm, you'll have information and knowledge on the different loan types that fit your purchase needs, will help speed up the process, and help you find the best lender to help get you pre-approved. This important because it shows the seller that you are serious about making an investment in a home and that you're approved by a qualified lender for a Mortgage loan, so you have the required funds and buying power to purchase the home you've been searching for.
We help you narrow down the search on homes within your price range:
With over 30 years of experience, we have seen many potential homeowners go through local listings themselves and become overwhelmed with all the options. It's tempting to start looking at houses outside your price range or fall in love with impractical aspects of a home, but we help you comb through the many offers of homes you may like and decipher the lingo commonly used by home sellers in order to present you with only the best options before proceeding to a showing. We do this and utilize tools that will allow you to have access to your own MLS portal.
We give honest advice on homes:
Certain times buyers are tempted to buy a new house for all the wrong reasons, it may have a great garden however if the roof will need to be replaced or the whole flooring ripped out, you'll end up regretting your purchase because of all the additional costs. Therefore, instead of making a wise investment it may end up being a money pit.
We recommend inspections:
After helping you find a house you love and negotiating with the seller for the best price, we can give you great recommendations on local home inspectors, to ensure there are no problems with the home like termites, mold, plumbing, heating problems, etc… After the inspection, we will then advise you on how to move forward based on the results.
Conclusion
Buying your first home can be a smooth and easy process with the right firm backing you. We walk you through the whole journey from finding your potential home to closing and completing the transaction, so call The Grant Agency in Lubbock, Texas today, to ensure that you have a smooth and easy process while finding your new home.