Real Estate is the biggest little secret in Lubbock today? Lubbock Texas is the eleventh largest community in Texas and GROWING. With constant growth in population, the Lubbock real estate market is very active, supplying above average inventory.  Opportunities for real estate investors to find the perfect home and optimize income are endless! The experts at The Grant Agency are here to help guide you and manage your real estate assets.
When we think about investing, we often think about stock, bonds, or CDs. However, real estate is a great investment opportunity! It has consistently proven to provide a more favorable return on investment. Lubbock has an abundance of college students and has proven to be one of the BEST locations to start a new business. Investing in the Lubbock real estate market is like finding a buried treasure in the "Hub" of West Texas!
The Grant Agency specializes in property management and managing assets. Here at The Grant Agency, we can turn your property management dreams into reality. Whether your need is finding "the perfect flip" or finding the right rental, we can help! We are able to tackle all of the nitty-gritty so you can sit back and relax. With our many contacts and business relationships, we are able to get crews in and out in a timely, cost-effective,  and efficient manner.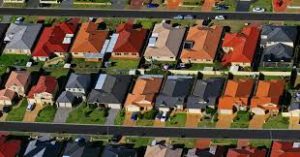 Contact the Property Management Team at The Grant Agency and let us show you how to invest your money in Real Estate.