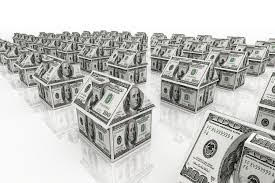 You should consider buying an Investment property!
Investing in real estate is more advantageous then gambling your money in the stock market. The Grant Agency is qualified to locate, purchase, and manage your investment. We specialize in brokering these types of investments;
Property development
Commercial real estate
Residential flips
Rentals
We are your go to real estate investing company!
The average return on property investment is 9-11% annually. Build your wealth and join the 1% of wealthiest Americans. In addition to monthly cash flow, real estate typically gains value each year. This is an ideal investment scenario! With the Fed interest rates on the rise and the stock market going up and down, now is the perfect time to become a real estate investor. For more information contact Tarvis Grant at  The Grant Agency (806) 712-HOME (4663)